Concrete Solutions That Last
As a leading certified installer of floor coatings in Denver, Colorado, we take pride in offering the best Concrete Coatings systems on the market. We are dedicated to serving the needs of our customers each and every day.
Call today for your floor coating project evaluation ~ (303) 933-6542
Western Concrete Coatings was founded in 1994 and has built our business on the philosophy that clients deserve quality craftsmanship. With over 20 years of industry experience, the company founder is a resource of knowledge and expertise. You can have confidence in our ability to provide you with professional quality decorative concrete coatings and industrial concrete floor finishes because we are Trained and Certified Installers for General Polymers and Dur-A-Flex.
Check out the Concrete Coatings Gallery for other samples of our work.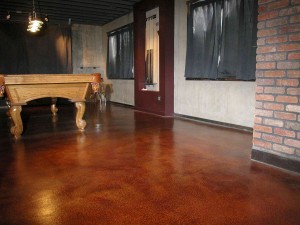 The Secret to Giving Floor Coatings a Longer Life…
Our team has been trained to evaluate concrete substrates, environment, your jobsite conditions and how the floor will be used. We take all of this in account in order to determine the appropriate preparation and coating systems to use to maximize your resin flooring performance.
Our goal is to help mitigate the risk of product failure for your resin floor, extend the life and functionality of your high performance coatings and decrease the total cost of ownership over the life of your floor.
Call today for your Concrete Coating Systems evaluation ~ (303) 933-6542
We offer our Concrete Coatings services to Commercial and Residential customers throughout Colorado's Front Range including, but not limited to Denver, Boulder, Louisville, Golden, Littleton, Centennial, Parker, Highlands Ranch, Castle Rock, Englewood, Aurora, Commerce City, Westminster, Broomfield, Fort Collins, Greeley, and Colorado Springs. In addition, we also travel regionally, but not limited to, Wyoming, New Mexico, Texas, and South Dakota.